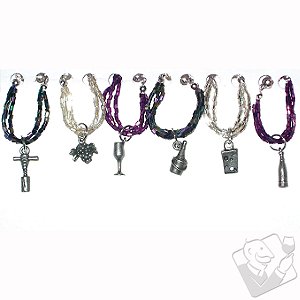 I love this season, because all sorts of wonderful wine accessories pop up in stores.  Plus, it's a time of year when you can get something a little odd or extravagant.  I searched my own accessories plus a variety of sites to come up with some clever ideas for a few wine-lover oriented gifts!
Wine Decanters.
Jeremy Parzen of the Houston Chronicle suggests a wine decanter as a useful and thoughtful gift.
Crystal vessels by Riedel are the benchmark for fine wine decanters these days. They're not cheap, but they're worth every penny for their high-concept design and the technical precision… Here's a little tip: Look for crystal decanters at consignment and thrift stores in high-end neighborhoods. As long as they're not chipped, they will polish up like brand-new. And remember: Decanters don't need to be made of crystal. Glass decanters work just as well, are more sturdy, and go a lot easier on the pocketbook. [Top 5 Gifts for Wine Lovers.]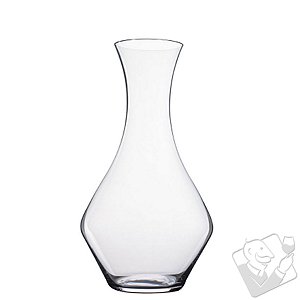 One thing that's really practical about decanters is that they can improve the taste of wine by letting it breathe better than in an uncorked bottle. Reading the wine reviews here, you'll often see comments about an inexpensive red that improved with breathing.
Wine Aerators
Decanting is great, but if you want to give wine some really quick breathing, try an aerator. The general concept is that you pour wine through the aerator (some actually attach to the bottle) and it is swirled with air as it pours into the glass. Some aerators use a "venturi" effect to suck air into the liquid and produce intense contact.
Cork Kits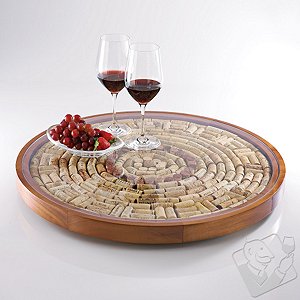 One dilemma shared by every wine enthusiast is what to do with the corks that remain after the wine is consumed. Sure, you could throw them in the trash, but why not preserve the environment and at the same time create a useful, or at least decorative, item that shows off the owner's wine hobby? These make a great gift, whether the recipient completes the project or the giver presents the finished display. There's a great selection of cork kits at Wine Enthusiast.
How about a Wine Cave?
The ultimate gift for a wine lover is a great storage system. Most of us can't excavate a wine cellar, or get access to a real cave, but a climate controlled storage unit is a lot more practical. Better units will offer plenty of storage, along with temperature zones for storing different types of wine. One of the better lines of storage is Eurocave, which usually ships for free. Check out EuroCave Performance Wine Cellars.
Electronic Cork Screws
I always thought these were kind of gimmicky until I received one as a gift. Now, I use it every time I uncork a bottle. They are fast and easy, and will never tear a cork up or fail to open the bottle. I've only had one instance of a cork failure with my opener, and that was a crumbling cork issue rather than any fault of the opener. Best of all, family members and guests can easily pull corks, too. People who might struggle with a sommelier tool and end up breaking a cork or shaking the wine can extract corks with intuitive ease. Try one, and you won't go back to the old-fashioned way of opening wine bottles.
Best Wine Gift Suggestion?
What are YOUR favorite gift ideas for wine lovers? Leave a comment and let us all know!